Tools Needed:
Needle nose pliers
Hex keys
Replacement brake pads
Step 1: Brake Pad Removal
1. Get the bike ready for maintenance. First turn off the bike to remove the battery.
2. Locate the brake pads. The brake pads are located inside the brake caliper on each wheel (see photos for reference)
3. Remove the brake caliper first. Use a hex key to remove the two brake caliper bolts from the bike frame(Warning: Be careful not to lose or misplace the washers inside of the brake caliper bolts.)

4. Carefully straighten the retention pin using needle-nose pliers to remove the brake caliper by pushing it upwards. 

5. Remove the old brake pads. The pin and the old brakes can be removed by pressing the leaf spring.
Step 2: Brake Pad Installation
1. Install the new brake pads into the brake caliper. Assemble the brake pads in the same configuration as the old pads. The friction material should be facing each other. Make sure the top hole of each pad is aligned with the retention pinhole. Slide the new brakes into the caliper to complete installation.

2. Replace the brake retention pin. Make sure the brake caliper is secure by carefully bending the retention pin to a 90°angle with needle-nose pliers.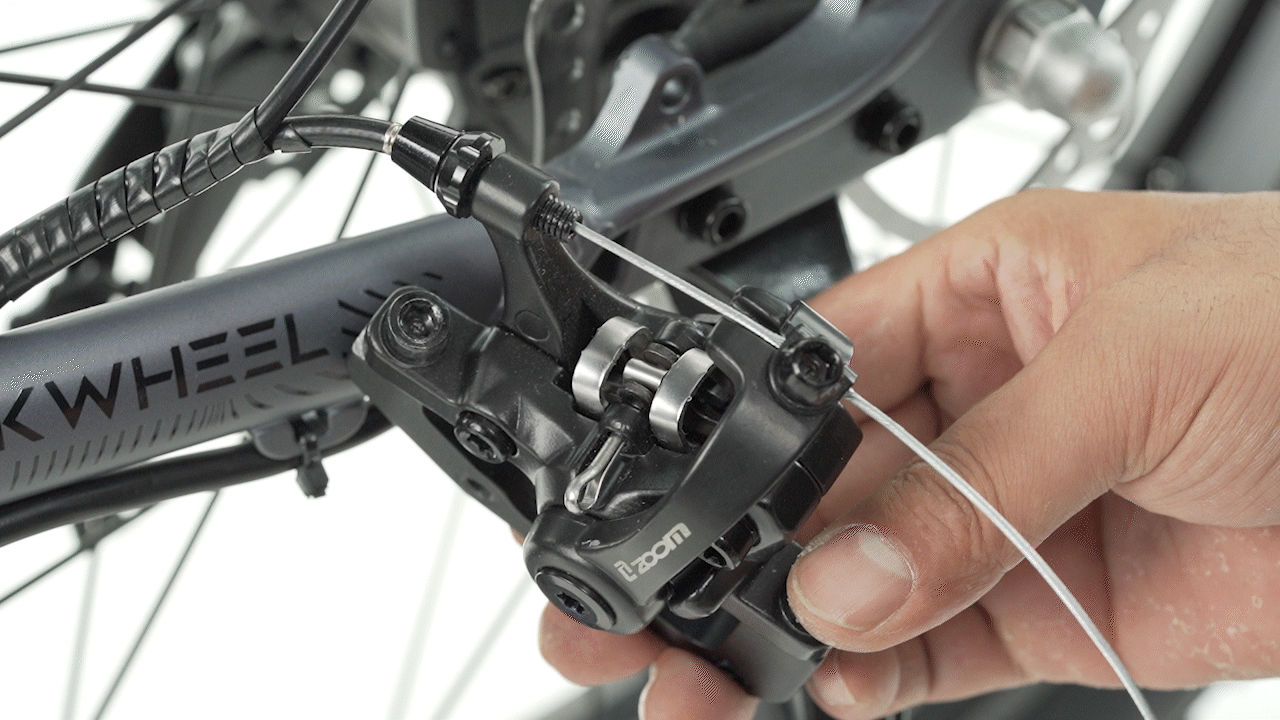 3. Reinstall the caliper.  Position the caliper so that the mounting holes on the frame align with the mounting points on the caliper. Using a hex key, insert the bolts and evenly tighten both bolts. 
4. Before riding the bike, reinstall the battery and test the brakes to ensure proper installation.